"What I know influences my growth, and what I own limits my development."
At the beginning of the new year, Chengdu Yuanjian Composite Materials Co., Ltd. organized a spring outreach training for the Marketing Department in Pixian County in early 2019. The training was led by the general manager of the Marketing Department, Mr. Li, and the members were from the wind management department and Tunnel duct department; PVC inflatable material department, Guangzhou office, Zhengzhou office; PVC awning material department, PVC biogas fermentation bag and red mud biogas material department, membrane structure parking lot awning department, e-commerce department and customer service center department Wait.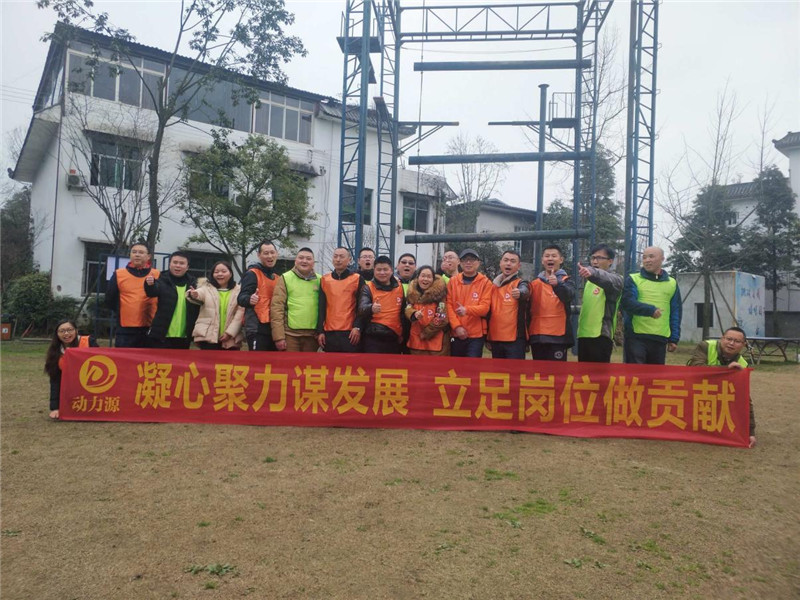 Through teamwork, everyone has completed all the games together, and gained a deep understanding from them, cultivated the spirit of teamwork and innovation, dare to make breakthroughs, dare to realize themselves, everyone is their own leader, "What I know influences my growth , and what I own limits my development." The purpose of this expansion is to cultivate teamwork and expand thinking, such as breaking the existing constraints, daring to innovate, realizing self-worth, dedicating to work, and realizing self-worth at the same time as the whole The team and even the company create greater value. After each game, everyone combined their role in the team and their performance in each game for deep reflection and wonderful sharing. In the end, they also made a systematic Summarize, and will apply the feelings and insights in this game to their respective work and life in the future. We will work together, daring to innovate, and seek to maximize the benefits, so as to realize the harmonious development of individuals and the company. The essence of the Foresight lies in the daring to innovate. The biggest advantage of young people is the daring to innovate, which coincides with each other. The ultimate goal of this expansion is to break through and dare to innovate.
---
Post time: Dec-29-2021